CHARTER THE "HERITAGE" WITH CAPT. DAVID FISHER
Chesapeake Bay Charter Fishing
Join Captain David Fisher aboard the "HERITAGE" for some of the best Striped Bass, Bluefish, Spanish Mackerel, Cobia, and Red Drum fishing to be had in Virginia, Maryland and the Potomac River.

Capt. Fisher has over 25 years of fishing experience on the waters of the Chesapeake Bay and lower Potomac River.

Fisher's Bay Charters is dedicated to pleasing their clients with successful fishing charters for all. Whether your obective is to reunite a group of friends, entertain clients, hold a church social, facilitate family bonding, or perhaps foster a corporate "team building experience", a Fisher's Bay Charter is the ideal setting. In any event you can expect to be greeted by both a friendly and knowledgeable captain and mate who will provide a professional atmosphere where you can relax and enjoy the day.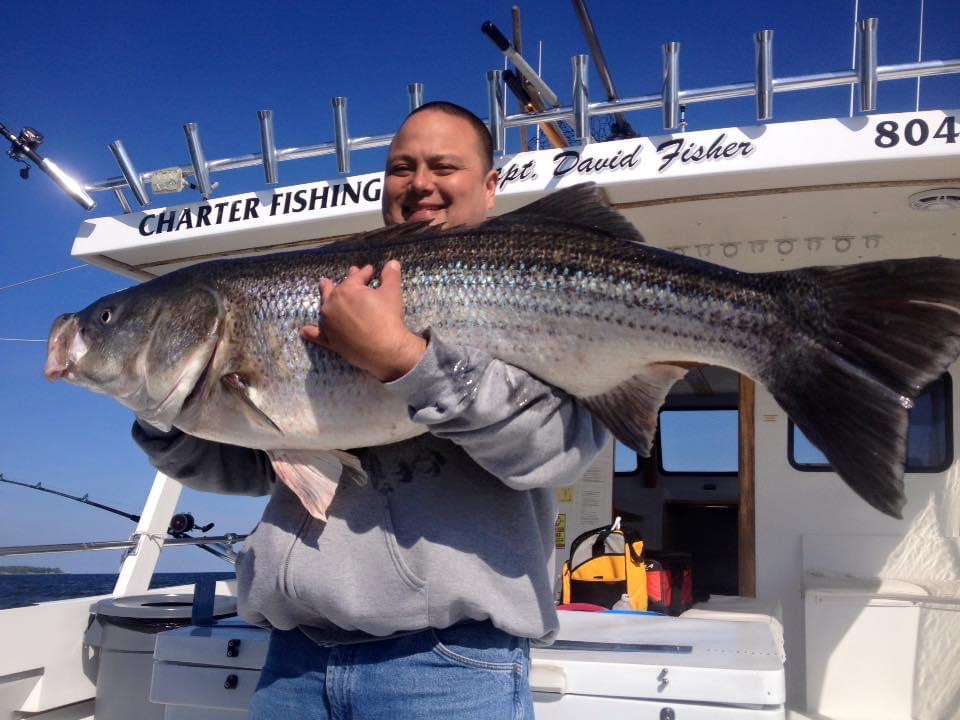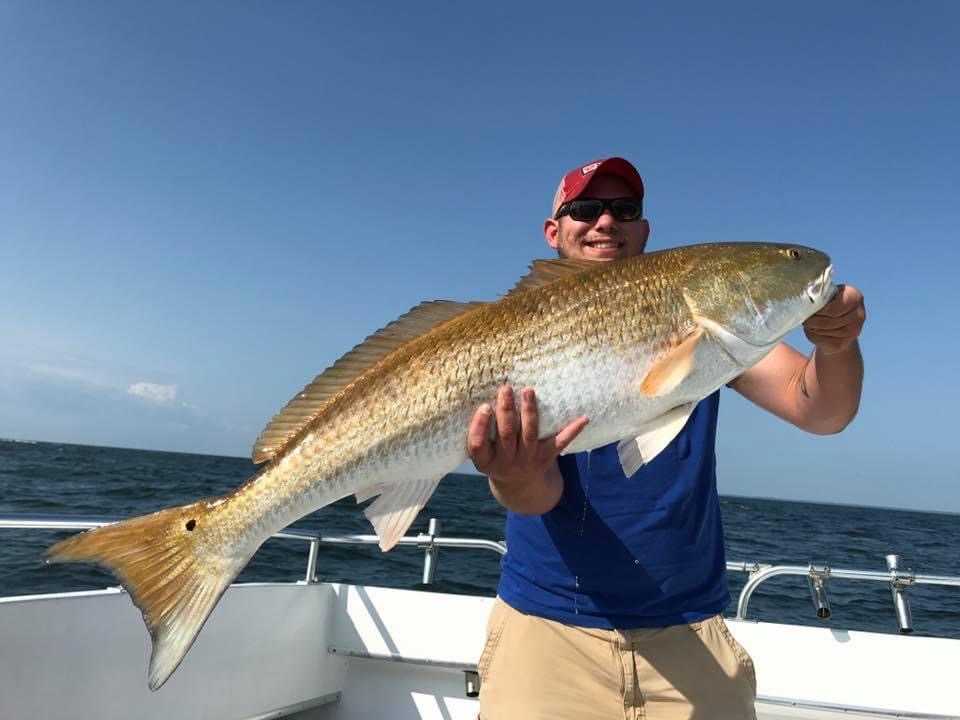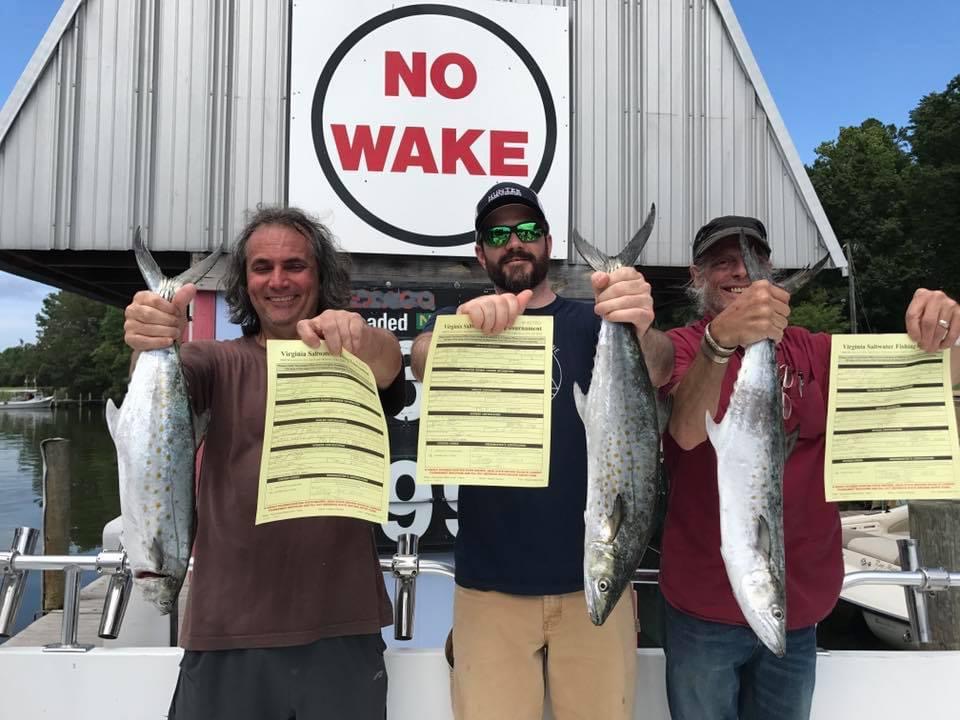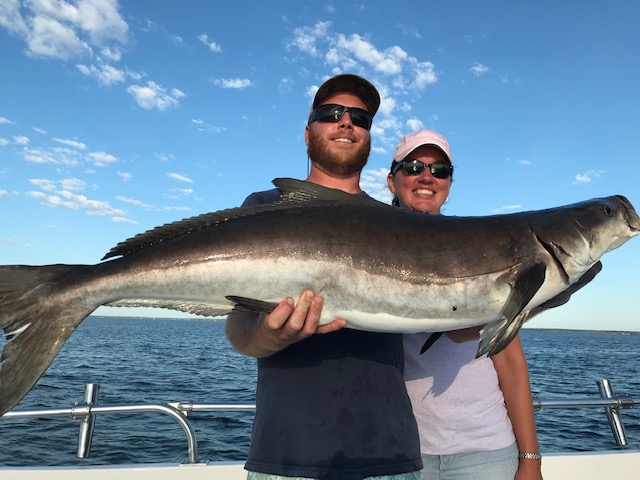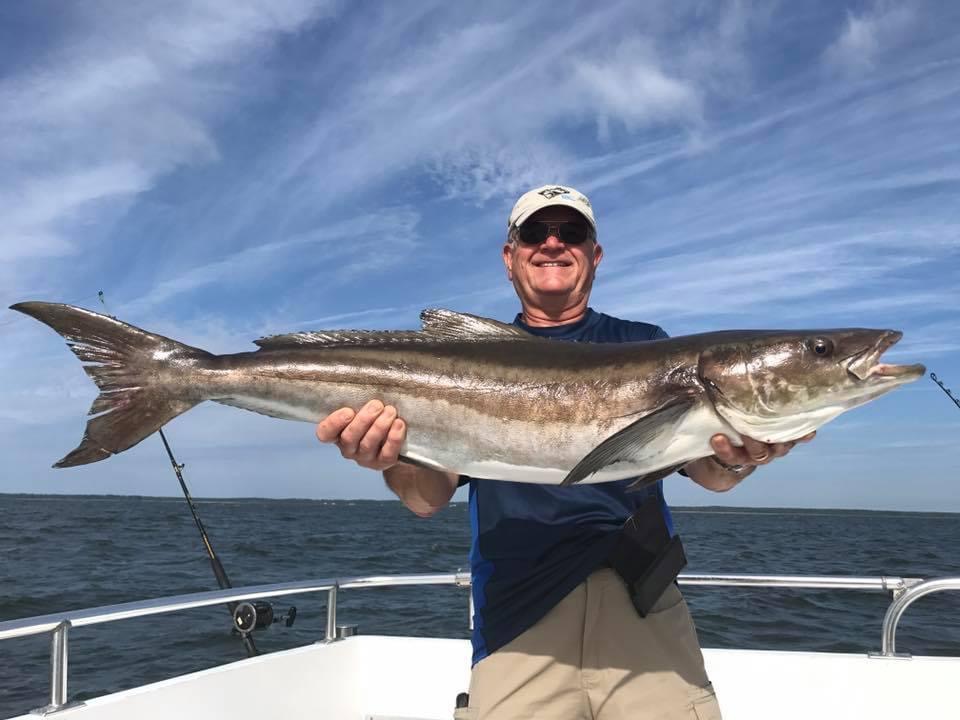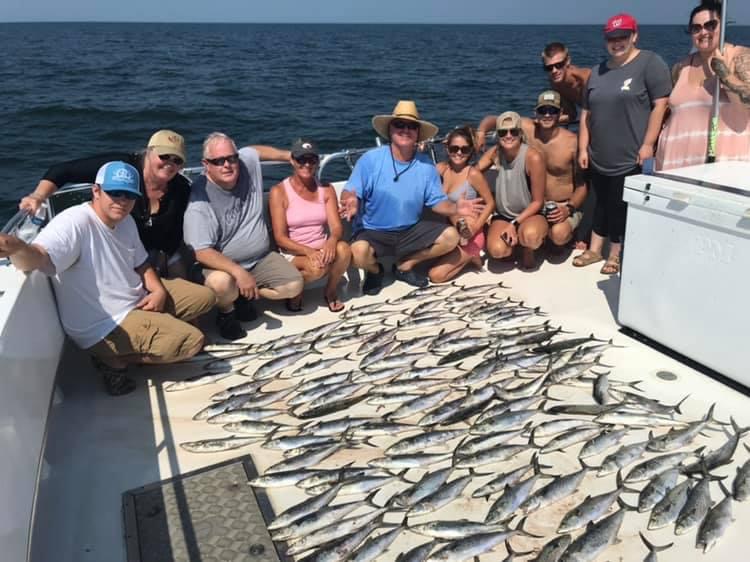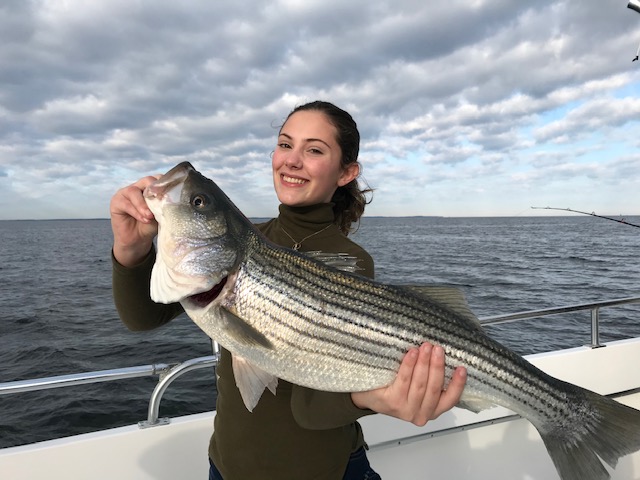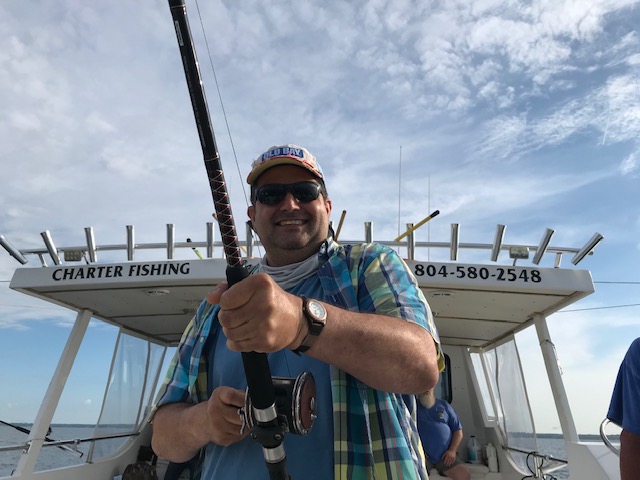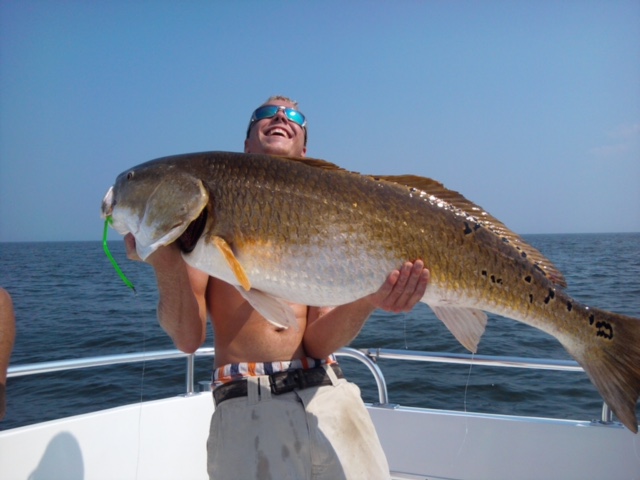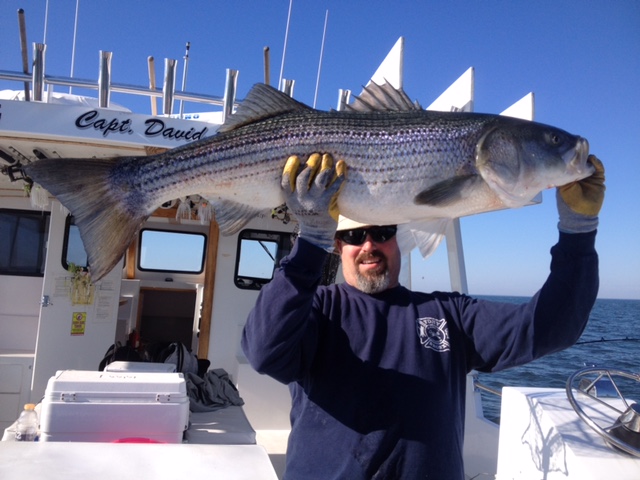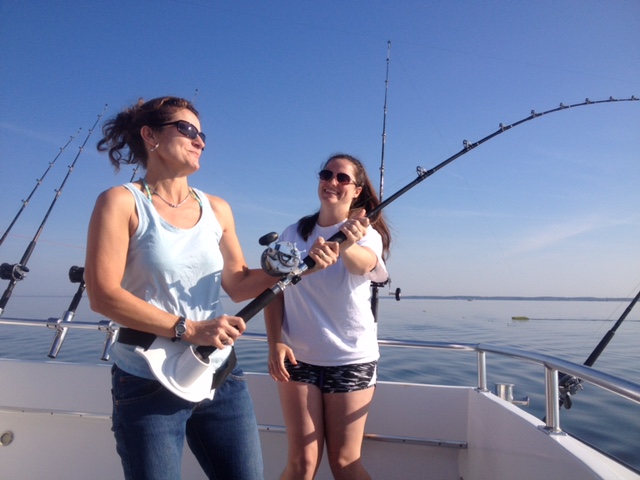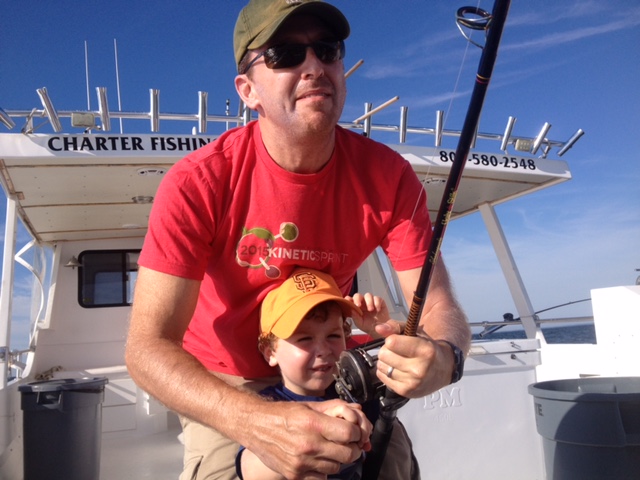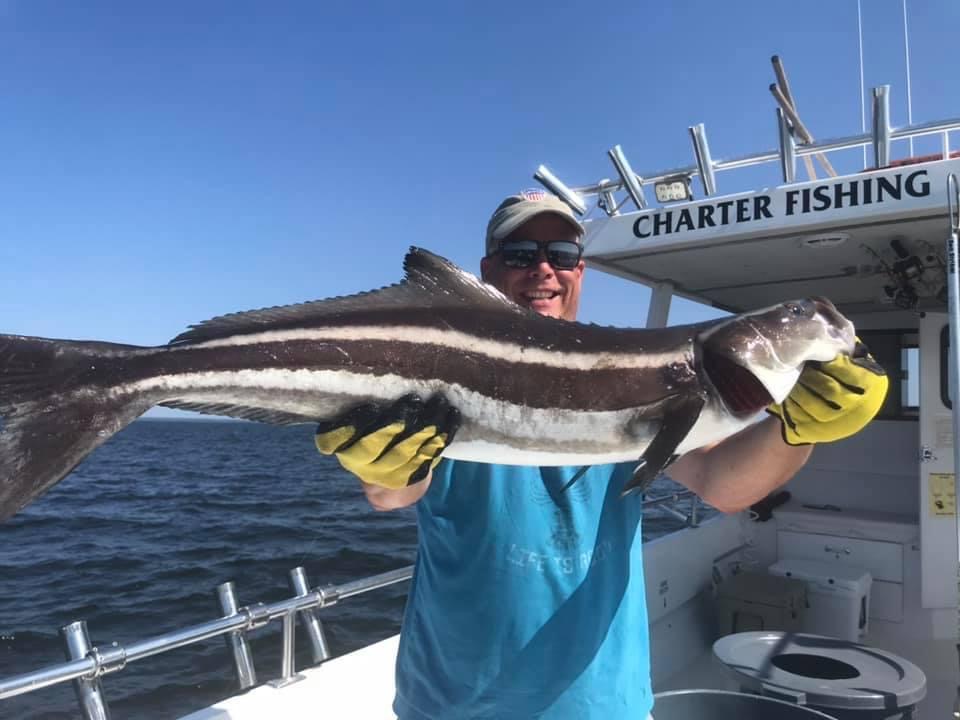 Live Video Action Aboard The HERITAGE
"I've fished for over 50 years on the Chesapeake and lower Potomac River on a variety of boats with a wide range of Captains. I've never fished with any charter captain who works as hard as Captain David Fisher to show his clients a great time and deliver a quality fishing experience."
"I have been fishing over 60+ years now and have fished from Maine to Florida and Oregon to Southern California. Our recent charter trip with you and your mate Doug aboard your 53' "Heritage" is absolutely at the TOP of my lifetime experiences. Catching Citation/Trophy Rockfish (Stripers) aboard the clean and well equipped "Heritage" really added to the enjoyment of a wonderful day on the Chesapeake Bay. I sincerely appreciate the obvious dedication that You, and your Mate demonstrate by ensuring that you "find the fish" and that those on your charter hook-up with great catches. I look forward to fishing with you again and will share with others about my wonderful experience fishing with You aboard the Heritage."
"Once again Captain Fisher and his mate Doug put us on the Rockfish. Captain you went out of your way to locate the fish for us despite you feeling ill all day fighting a bad cold. We really appreciate your outstanding effort to ensure a great trip for us. Once again, my 83 year old Mom showed us the way landing one fish after another. As usual, your mate Doug worked nonstop to keep the action under control. I'm looking forward to our next trip."
"In over 60 years of fishing the Chesapeake Bay, I have never encountered a better captain than Captain David Fisher. He is a consummate gentleman and together with Mate Doug, will enable people of any age and skill to be comfortable and able to enjoy a day on the water. Most important, David has the uncanny ability always to find the best fishing spot available on any given day."
"If you want great fishing memories, you can count of Captain David Fisher and his Mate Doug aboard the beautiful vessel, Heritage. Thanks David for another year of exciting fishing. Putting up with a crew of women for 11 years is an accomplishment on its own. See you later this year and again next Derby."
"Thank you for an absolutely wonderful day on the Chesapeake Bay and a once-in-a-lifetime experience aboard the Heritage when i caught a 44+" citation Rockfish/Striper. You and your mate work great as a team aboard your clean and well-equipped 53' Heritage and I look forward to fishing with you again soon."
"I have been fishing for over forty years, in that time I have chartered numerous boats from Florida to Canada. The Heritage and Captain Dave are by far the best trip I ever booked. The 40+" Striper average was absolutely the best fishing I have ever experienced. Captain Dave I will definitely see you again soon."